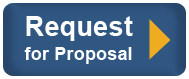 Compressor Packaging
Cobey can custom design and manufacture your rotating equipment package which can include:

Compressors
High Speed or Low Speed Reciprocating
In-line Centrifugal
Axial
Oil Free Screw
Oil Flooded Screw
Integrally Geared
Liquid Ring Vacuum
Other
Steam Turbine-Generator Sets
Turbo-Expanders
Engine-Generator Sets
Fans
Blowers
Packages could include structural bedplate, machinery mounting pads, piping, tubing, electrical wiring, instrumentation, controls. Modular design reducing field installation and equipment transportation costs.

Cobey has built hundreds of Compressor Packages for Oil & Gas, Petrochemical, Air Separation, and Power Generating Industries.

---
Cobey Inc designs and manufactures modular piping packages and auxiliary equipment for the petrochemical, energy, oil and gas, and air separation industries. Engineered products such as lube oil consoles, dry gas seal panels, rundown tanks, and rotating equipment packages are custom designed in accordance with customer specifications and applicable ISO/API standards.

Associated Codes & Standards

API 610 ISO 13709
API 614 ISO 10438
API 617 ISO 10439
API 618 ISO 13707
API 11P ISO 13631
AP619
AP676
ASME
ANSI
NEC
CSA
CRN
IEC / ATEX
CE
PED
GOST
ASME U Div. 1
ASME U2 Div. 2
API 672