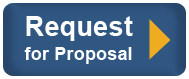 High Speed Reciprocating Compressor Packaging
Customized High Speed Reciprocating Compressor Packages for Demanding Applications

Cobey designs and manufactures cost-effective, customized modular systems and equipment for the oil & gas, renewable energy, petrochemical, power generation, and industrial applications. We will help you specify a high speed reciprocating compression system for your unique application, and we will then design and manufacture the package to meet your lead time requirements.

Our product offering includes the following:
Horsepower (HP) up to 11,000 HP
Pressures up to 8,000 PSIG
ISO 13631, API-618 and/or your specifications
Cobey is an authorized distributor and packager of the following Reciprocating Compressors:




We specify design and manufacture systems for:
Gas lift, gas gathering, natural gas (sweet or sour), landfill gas recovery
Pipeline boosting, gas transmission, fuel gas boosting
Gas storage (injection and withdrawal)
Propane
Syngas
Acid gas
Hydrogen
Carbon dioxide
Nitrogen
Air
CNG Vehicle filling stations (complete turnkey – compression, storage, dispensing)
---
Cobey Inc designs and manufactures modular piping packages and auxiliary equipment for the petrochemical, energy, oil and gas, and air separation industries. Engineered products such as lube oil consoles, dry gas seal panels, rundown tanks, and rotating equipment packages are custom designed in accordance with customer specifications and applicable ISO/API standards.

Associated Codes & Standards

API 610 ISO 13709
API 611 ISO 10436
API 612 ISO 10437
API 613 ISO 13691
API 614 ISO 10438
API 617 ISO 10439
API 618 ISO 13707
ASME U Div. 1
ASME U2 Div. 2