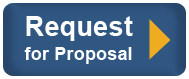 Cooling Water Systems
Cooling water systems are designed to circulate cooling water to various types of industrial rotating equipment. Typically, these systems include pumps, heat exchangers, filters, controls and instrumentation. Built under controlled conditions in a fabrication facility, systems are mounted on structural steel bases designed for easy and safe transport to the end-user's facility. This "modular" concept reduces start up time and costs in the field, and allows the end-user to take advantage of our OEM expertise and fixed costs.

Cobey specializes in API-618 (ISO 13707) compliant systems per Figure G-1 Plan D. With hundreds of cooling systems currently in service, Cobey has worked with specifications of nearly every major Petrochemical, Power Generation, and Air Separation company worldwide.



---
Cobey Inc designs and manufactures modular piping packages and auxiliary equipment for the petrochemical, energy, oil and gas, and air separation industries. Engineered products such as lube oil consoles, dry gas seal panels, rundown tanks, and rotating equipment packages are custom designed in accordance with customer specifications and applicable ISO/API standards.

Associated Codes & Standards

API 610 ISO 13709
API 618 ISO 13707
ANSI B31.1
ANSI B31.3
TEMA