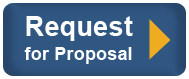 Gas Seal Panels
A Cobey Gas Seal Panel is designed to supply seal buffer gas to the shaft seals of various rotating compressors, providing containment of these process gases. The panel includes filters, pressure/flow control valves and various instruments to condition, control, and monitor the gas into and out of the dry gas seals. Arranging all of the instruments in one location near the compressor package simplifies the mechanical, process piping and electrical installation.

The popularity of dry gas seals has increased the need for Gas Seal Panels over the years. The need to reduce cost while maintaining safety and accessibility has lead to many innovations in panel design and construction. Cobey's open-frame concept allows for easy process monitoring and maintenance. The flow and pressure requirements of each seal system, the corrosive or explosive nature of the gas, and each customer's technical specifications provide every panel with unique challenges. Cobey's extensive knowledge of industry standards and trends, along with our design and manufacturing expertise, ensure that your challenges will be met.



---
Cobey Inc designs and manufactures modular piping packages and auxiliary equipment for the petrochemical, energy, oil and gas, and air separation industries. Engineered products such as lube oil consoles, dry gas seal panels, rundown tanks, and rotating equipment packages are custom designed in accordance with customer specifications and applicable ISO/API standards.

Associated Codes & Standards

ANSI B31.3
ASME
NEC
NEMA
ATEX
API 614